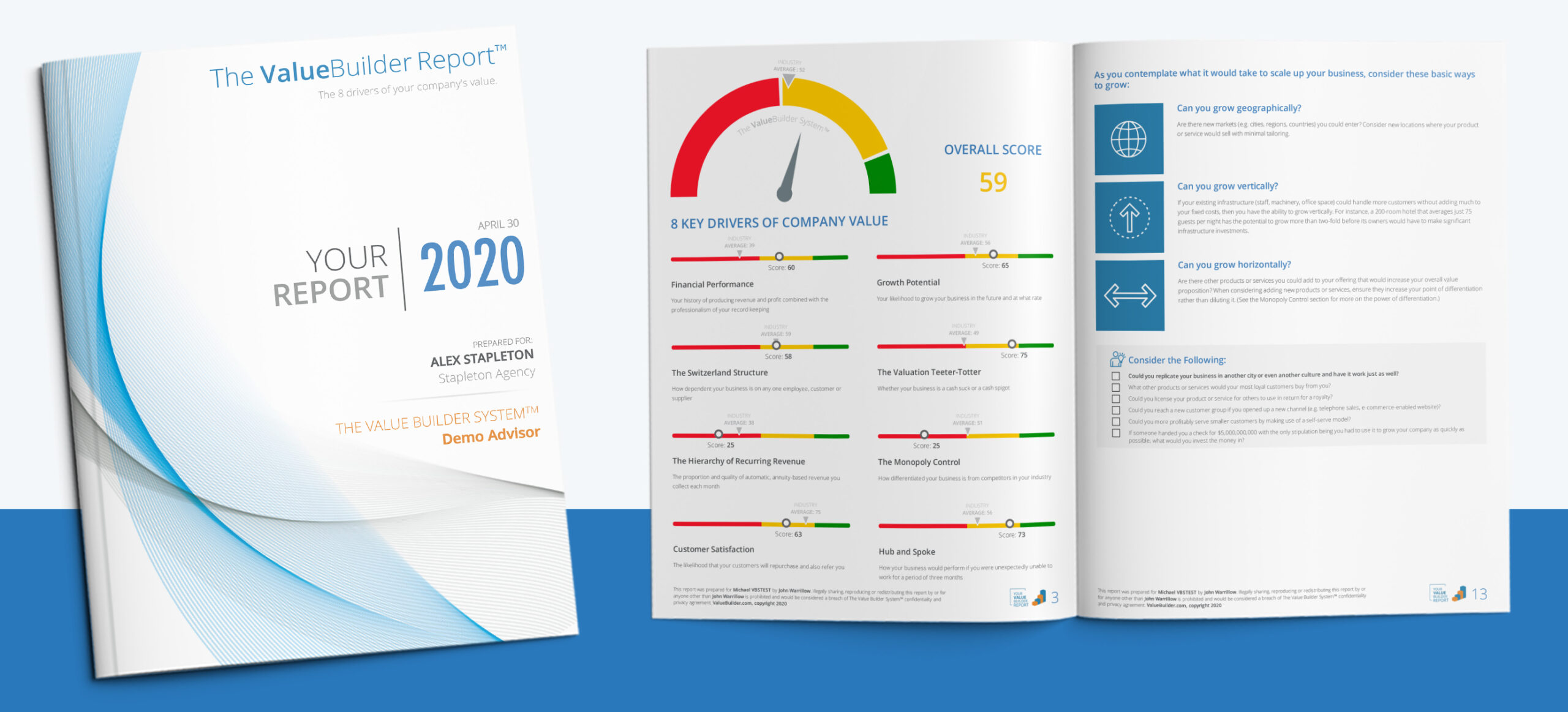 Selling now, or in the future? Getting your Value Builder Score will allow you to:
Diagnose what may be holding you back from creating a company that can thrive without you.
See how an acquirer would evaluate your business, enabling you to focus today on what will be important down the road.
Identify hidden things you may not have thought of that may quietly drag down the value of your business so you can eliminate them before they become a problem.
Pinpoint the part of your business that will have the most value to an acquirer so you can invest now in resources in areas that would be most attractive to an investor.
Only 5% of Owners who sold their business are actually happy with the net proceeds from the sale of their business.
The 2013 State of Owner Readiness, The Exit Planning Institute
Does The Value
Builder System™ Work?
The Value Builder System™ is a scientific methodology proven to increase the value of your business. After analyzing over 40,000 businesses, the average Value Builder Score is 59 out of a possible 100.
If we look at the acquisition offers these businesses have received, the average offer is 3.5 times pre-tax profit. The Value Builder users who have improved their score to 90 or greater – by following the system – are receiving offers of 7.1 times pretax profit on average.