What Do You Want From Your Business?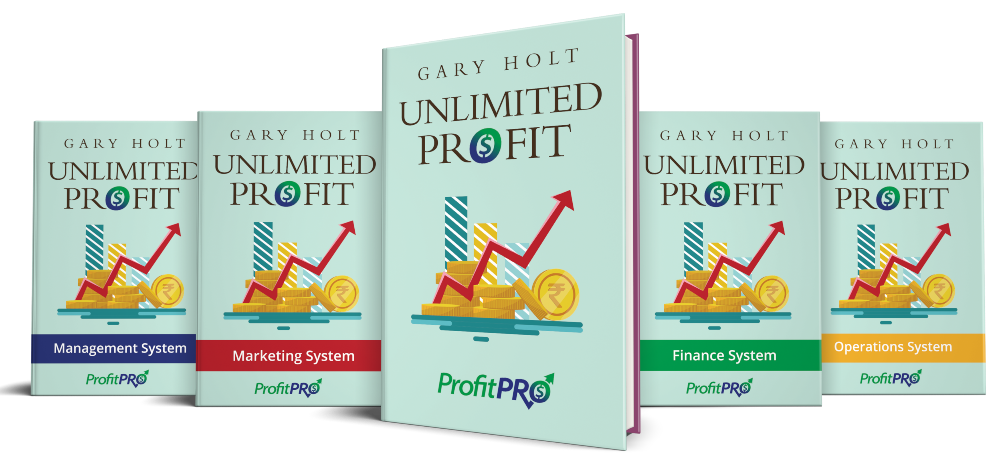 Want More Profit?
Many businesses are stuck in a rut. They have been around for years and the owners are not sure how to grow the business or more importantly how to truly make a profit.
I have worked with over 200 companies in multiple industries, retail stores, healthcare, manufacturing, construction, and more.
I have developed a simple 10-step process that will help you easily identify what needs to be fixed in your business so you can increase revenue by as much as 1000%. This proven system is easy to implement and will show you exactly what to do next.
For a LIMITED time, I am offering my most recent book, Unlimited Profit as a FREE downloadable e-Book.
Want To Sell ?
Meet The Value Builder System™…
The Value Builder System™ is a statistically proven methodology designed to improve the value of a privately held business. At the core of the system is The Value Builder Score™, an evaluation system driven by an algorithm that evaluates a business on the eight core value drivers acquirers take into consideration when buying companies.
After analyzing more than 52,000+ businesses, analysts at The Value Builder System™ have discovered that companies with a Value Builder Score of 90+ received offers that are 7.1 times higher than the average-scoring business.
Want To Sell, But Not Sure?
PREScore™ (or Personal Readiness to Exit Score) is an 8-minute, online questionnaire that evaluates a business owner's readiness to exit their company on a personal level.
Using an exclusive algorithm, PREScore™ calculates an owner's readiness by identifying their status on 4 drivers of a satisfying exit. PREScore™ determines the at-risk areas and provides personalized recommendations for improvement, helping owners create a personal plan that ensures a happy and lucrative exit.
Want To Double Your Valuation…Get Ready To Sell?
Business owners are always looking to improve their business, but they don't know where to start. There are so many different systems out there, how do you choose which one is best for your business?
The ProfitPro Systemic Management Systems provides a variety of management tools and templates that can be used in any industry. We have created a system that will help you grow your business and double your valuation.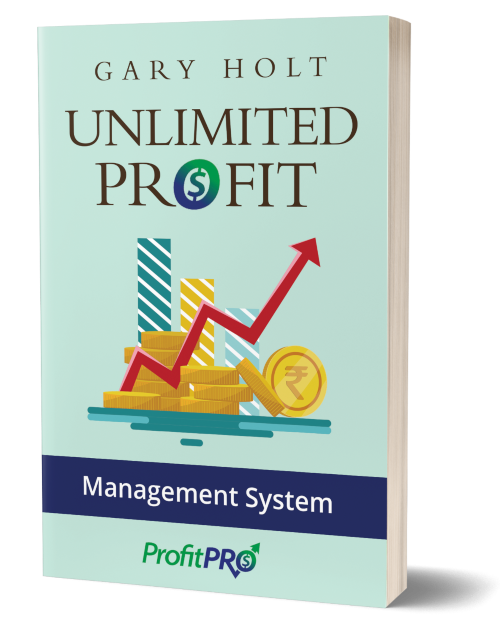 The ProfitPro Management System…
The people in a business are typically the biggest cost in any business. If you have a Manager that doesn't know how to prioritize, they are costing you more than they are making for you.
The ProfitPro Management System is a proven system that will help your management team prioritize and focus on the most important things to the business.
The ProfitPro Management System will help your management team prioritize and focus on what is most important to the business. It will allow them to focus on improving systems in the business so that your employees can become more productive.
The ProfitPro Marketing System…
Marketing your business has never been easier, yet overwhelming. There are so many platforms, tools, and strategies available to you.
We will work with you step-by-step to develop a marketing plan that is tailored to your specific business goals and objectives.
The ProfitPro Marketing system will help you determine the best strategies for reaching your target audience, and then we'll implement those strategies and report on results in a way that makes sense for you!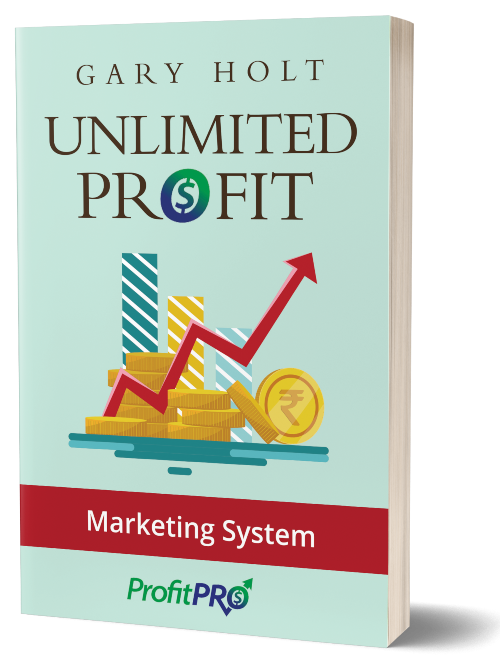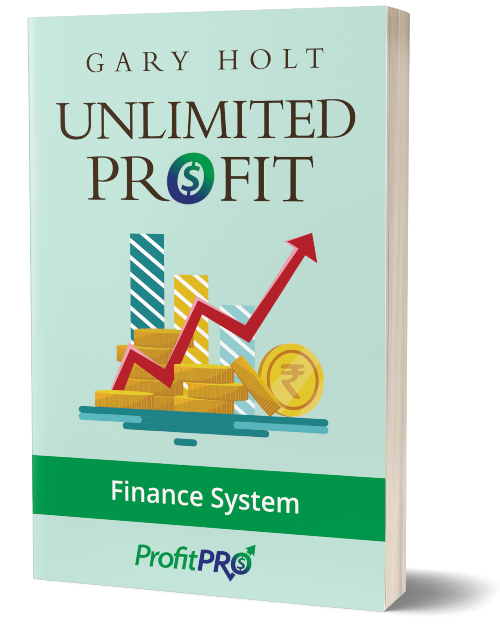 The ProfitPro Finance System…
Companies want to make more money. They know they need to increase their profits, but don't know how to get there.
Companies will often look for a quick fix—a magic bullet that will solve their problems and increase profits overnight.
The ProfitPro Finance System is a process-driven system that helps companies identify inefficiencies and cost-cutting opportunities, as well as create solutions that will help them handle the changes they need to make in order to become more profitable.
The ProfitPro Operations System…
You have employees who are not performing to their full potential. They are not motivated and are not meeting your expectations.
They don't know what to do, when to do it, or why they need to do it. You want to create a better work environment by improving the performance of your employees.
The ProfitPro Operations System can help you develop a more profitable business by improving the performance of your people and systems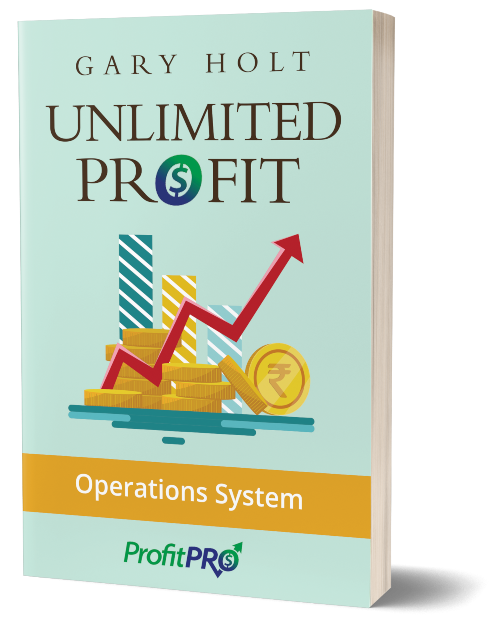 Other Books Written By Gary Holt…