Business Consulting Case Studies and Testimonials
Wolgast Corporation – Commercial Construction
Wolgast Corporation is a successful General Contractor, Developer, and Construction Management company located in Saginaw, Michigan. Holt Marketing and Management assisted them in the development of a succession plan for the second generation stock holders.The result of the plan was to establish an Employee Stock Option Plan (ESOP). The employee's have successfully made the transition into an employee owned company and the original owners were able to sell their stock at a very attractive but fair price, tax free.
"Gary has a knack for keeping us focused on our vision. We never truly understood the process of creating a turn-key business and the incredible freedom that we can create for ourselves until we started working with Gary. Gary has a unique perspective as an outsider to our business and does not allow us to get bogged down in politics but helps us focus on tangible and intangible results so we can make good business decisions. Don't just go through the motions with Gary, he will see right through you. If you aren't true to your convictions this consultant might just fire you!"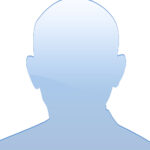 CEO/President, Wolgast Corporation
C&L Ward Brothers – Construction Supplier
C&L Ward is the top provider of home improvement products and services in the state of Michigan. Holt Marketing and Management assisted them with process development and sustainable growth.
"Working with Gary and the Holt team was a tremendous experience. Together we worked together on everything from creating repeatable business processes to establishing long-term strategies to propel company growth. Without question, our investment with Holt Marketing & Management has paid dividends many, many times over."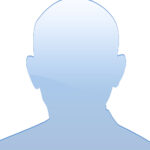 COM, Computer Operated Manfacturing – Manufacturer
COM, Computer Operated Manufacturing is a successful manufacturing and job shop company located in Bay City, Michigan. Holt Marketing and Management assisted them in developing a management buy out succession plan for the first generation stock holders.
The result was to sell stock to a management group at a very attractive price and paid out through profits.
"As a company we had reached a plateau without the wisdom to proceed to the next level. With the help of Gary Holt we have gained the management and marketing knowledge to raise us to the next level and beyond. If you want a diploma for your office wall go to college, if you want to learn how to run a successful business talk to Gary Holt. 80% of second-generation businesses fail, with the management and marketing knowledge we have gained from Gary Holt we are prepared to take our company into the second-generation with confidence."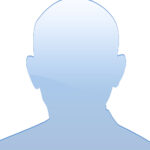 President, Computer Operated Manufacturing, Inc.
Saginaw County Sheriff's Office – Governmental
The Saginaw County Sheriff's Office faced many challenges due to many factors including insufficient staff, lack of knowledge regarding policies and procedures, unclear job descriptions, unresolved patterns of problems, and lack of continuous oversight in monitoring and coaching of systems and staff. Holt Marketing and Management assisted them in correcting these issues, reducing their exposure to risk and helping them to become a more professional and service-oriented agency.
"Prior to retaining Holt Management & Consulting Services in November of 2012, the SCSO was facing several issues across all divisions within the agency. These issues included failed oversight of staff at the mid-supervisor level, lack of processes to complement our policies and procedures, and a poor culture of teamwork at the command staff level.
Working with the Holt Team, the SCSO now has the proper personnel in place at all levels of command. Through intensive, ongoing training with Holt, these individuals are now motivated to accept and overcome the challenges we face each day as an organization. They also possess the confidence and ability to develop systems and processes that improve our ability to recognize problems, understand the consequences, and develop said solutions."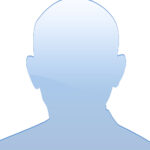 Sheriff William Federspiel
Sheriff, Saginaw County Sheriff's Office
Bosco's Pizza Company – Food Manufacturing
Bosco's Pizza Company is a food manufacturer specializing in frozen pizza and bread sticks that supplies to major grocery chains and schools in various regions throughout the U.S. Holt Marketing and Management assisted them with their strategic plan, systemizing the management, specifically operations and finance.
"We have benefited dramatically from the advice of Gary Holt and his training…Because of this training we have implemented strong management, training, quality control, and operational systems. The use of these systems and training have assisted in the growth of our company and the retention of employees."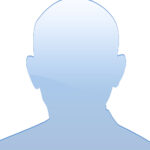 President and Owner, Bosco's Pizza Company
Fireside Coffee – Beverage Manufacturing
Fireside Coffee is a beverage manufacturer specializing in coffee and tea products that supplies to gourmet retail shops in various specialty markets. Holt Marketing and Management assisted them with their systems management, sales training, market planning, general management training, production management and financial analysis.
"Working with Gary was just what our company needed. Even though we have been in business for over 25 years, there was so much that we learned from Gary that we never knew before.
He showed us the importance of systems and the kind of impact those systems can make on your bottom line. The systems we put in place keep us focused on our profitability. Gary keeps you on track and is a great business coach! "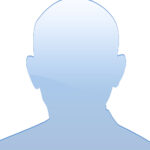 CEO & President, Fireside Coffee Co., Inc.
ColorTech – Automotive Services
ColorTech in Saginaw, Michigan is a successful service provider to auto dealers throughout Michigan. In addition to servicing dealers, they train small business owners in providing the same type of services and sell supplies over the internet. Holt Marketing and Management assisted them in a succession plan to sell stock to the management group.
"Gary Holt is a master at merging common sense with professional business systems."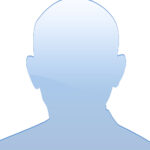 Owner, The Paint Bull, Color Tec, and The Finish Zone