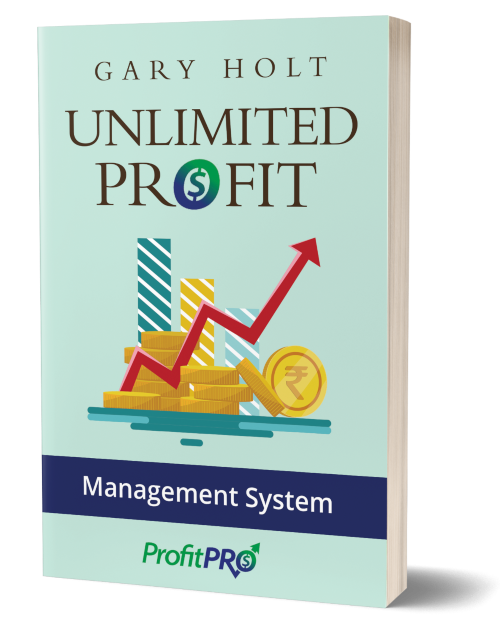 The Profit Pro Business Management System
There are several reasons why businesses fail. For instance, it is easy for managers to get side-tracked by the liberty they have when running an organization. Other times, managers spend their money on needless resources that don't chip into the organization's overall success. And then, there are those instances where managing multiple priorities becomes tricky due to poor priority management.
What if there was a seamless way to manage business priorities? There is.
The Profit Pro Management System is a proven system that will help your management team prioritize and focus on the most important things to the business. It will allow them to focus on improving systems in the business so that your employees can become more productive.
Essentially, the Profit Pro Management module will be customized to your business to make things simple for your management team. It does away with the unnecessary workings of your organization and gets everything streamlined as you had envisioned from the beginning.
Investing in business systems
Business systems and processes are vital to an organization's success. Think of them as the important building blocks that you need to grow your business. Without systems, your business has no solid foundation and may crush like the dreams and plans we had at the beginning of 2020.
Let's put it this way…you make thousands of decisions daily. Each of these decisions eats away a significant portion of your time and energy. And, as coincidence would have it, energy and time happen to be among the key ingredients you need to scale your business.
Systemizing your business is crucial
Without having business systems, you will spend a lot of time and energy making endless decisions that would have been made for you if you had the correct systems in place. Sooner or later, you'll wear down, and your organization will fall as a result.
We don't want that to happen to your business. And that's why we are happy to bring you the Profit Pro Systematic Management system.
The Profit Pro Systemic Management Systems provides a variety of management tools and templates that can be used in any industry. It keeps you informed of the progress/success/failure across multiple business departments so that you can better manage and guide the business. The result is considerable business growth and improved revenue.
Take the first step in documenting how your business runs by filling out the form on the right.