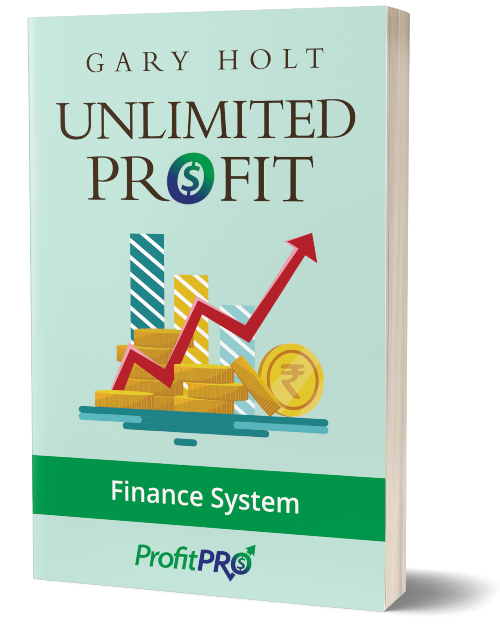 The Profit Pro Financial Management Systems Module
From big companies to small start-ups, a crucial goal for every business is to increase profits.
Profit is a positive yield for all the time and effort you have put into your business. The more the profits, the more prosperous your business becomes. Actually, to a great extent, the survival of your business depends on profitability.
But, how do you ensure your business becomes profitable? Unfortunately, many business owners look for quick fixes.
You do not have to make dramatic changes, such as laying off staff or increasing prices all at once. We can guide you on other strategies in which you can make small but effective adjustments that will benefit your business and see your profits increase.
The Profit Pro Finance System is a process-driven system that helps companies identify inefficiencies and cost-cutting opportunities, as well as create solutions that will help them handle the changes they need to make in order to become more profitable.
Why Invest In Financial Management Systems?
Profit must be a priority for your business. Business systems related to financial management and processes are vital to longevity and an organization's success. Investing in financial management systems will virtually guarantee an immediate ROI. This module will teach you how to manage your finances of the company more effectively. We can help you get more profits for your business with these financial management systems.
Systemizing your business financials for your business is crucial
Without having business systems, you will spend a lot of time and energy making endless decisions that would have been made for you if you had the correct systems in place. Sooner or later, you'll wear down, and your organization will fall as a result.
We don't want that to happen to your business. And that's why we are happy to bring you the Profit Pro systems for Management, Finance, Operations and Marketing.
The Profit Pro Financial Management System provides a variety of management tools and templates that can be used in any industry. It keeps you informed of the progress/success/failure across multiple business departments so that you can better manage and guide the business profitability. The result is considerable business growth and improved revenue.