Increase Traffic….Build Brand Awareness….and they will come…
The best way to increase brand awareness is by increasing traffic to your website.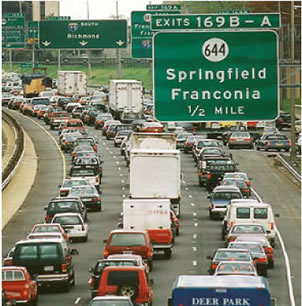 Most websites are just fancy digital brochures that never produce leads.
In today's online world, internet presence is paramount to marketing successfully.
Building traffic to your website will build your BRAND. Follow the steps below to improve your brand awareness 50% in 90 days.
Focus on Building Content
Killer content is the key to increasing traffic, why?
Because prospects search Google and Bing to find where to get answers to their questions and Google and Bing search for those keywords the prospect enters.
Understanding the keywords your customers are using will help you target your ideal customer.
Keywords – Organic vs. Pay per Click
Keywords are picked up one of two ways, either organically (unpaid) or pay per click (paid).
Organic
Organic keywords are sorted by the most recent new postings.
If you're posting several times a week, this allows the search engines to discover newer content.
Pay Per Click
Pay per click says what it is right in the title. Someone clicks your ad and you pay for it.  It is that simple.
Even with pay per click, you need to get the right keywords.
Clicks with no lead generation or conversion are useless.
Know Your Keywords
A skilled content writer will know the right words to use.  If you have the right keywords, Google and Bing are more effective at pushing the title up to the first page.
Don't Have a Blog?  Get one NOW….
A blog is simply a website you can change when you want, how you want and how often you want.
Google loves blogs because the crawlers see blog information as the most current, relevant information.
So why is this Important?
Blogging attracts 55% more visitors. 
You will get 97% more inbound links when blogging. 
You will build 434% more indexed pages when you blog regularly.
Companies that blog achieve 126% more lead growth than companies that don't.
If you want to grow leads, you need to blog.
If you don't want to blog, then hire someone to do it.
Track Your Progress
Which Metrics to Follow?
Website Grade
Search Rank
Traffic Rank
Number of Inbound Links
Blog Grade
Social Media Grade
By using website analytics software, you can track your progress by logging where you are today and compare a week from now, month from now and a year from now.
By monitoring your progress, you can make adjustments immediately rather than waiting for the next time you redesign your site.
Want to See What Your Competitors are doing?
It is possible for you to learn how your company is doing compared to your competitors.
With this knowledge, you will be able to develop ideas to improve your page rankings over your competitors.
90 Days, Really?
By improving the design of your website with the marketing strategy of blogs and measuring the results, you will increase traffic to your site.
All of this effort will increase your Brand Awareness to your most important prospects by 50% in the first 90 days after the setup and blogging strategy.
Want to Learn More?
Want to find out how you are doing already? Click here for a FREE analysis of your website, and we will show you how you can increase your brand awareness by 50% in 90 days. 
What are you doing to improve your website?
What is your favorite way to promote your content?
How often do you publish your blog?

We look forward to hearing your answers, as well as any questions you may have. Please tell us in the comments section below.
Don't forget to visit us on social media:
Holt Marketing and Management Inc is a HubSpot Certified Partner.
(Photo Source: Federal Department of Transportation)

*This is an updated version of a previously published post. Due to the importance of the content, we felt it was important to keep the information current.