Do I have your ear now for the importance of having workflows documented and formally available as training and coaching tools for employees? There are just so many reasons to have this work done but the next question is how do you get that work completed?
Well, to start off you need some technical software or tools to put the work processes into diagrams or maps that can be followed. This can be done with Microsoft Visio® or even a tool called Gliffy (www.gliffy.com) that has a limited free version (thanks to John Cronin's The Blueprint blog for the suggestion).
You will also need to have a few people involved, one or two (preferred) that actually operate the process and would be providing the steps required to complete the task being mapped and then the singular person who will be ensuring that all of the processes are mapped in a uniform fashion and are complete. This should be a very process oriented person and one who likes working with computers and writing.
Then begin mapping the processes exactly as they are performed today. Do not attempt to add streamlining or improvements to the process until they are completely mapped and all parties involved agree on the process map that was completed. Remember to include steps that allow you to quality check and track performance if you have these built into the work being done, if not, the addition of these steps and performance trackers SHOULD BE THE FIRST improvement project undertaken. Without the ability to make knowledgeable and informed decisions, based on how efficiently processes are operating, you can't unleash the power of your workflows and processes and see the real profits start coming in (ask us about this and what we call The Synergy Factor).
Keep in mind not only is this going to be a fair amount of work but you have to keep an objective and open mind on how the process being mapped works. You can't have employees padding the process so that they look busier than they are or have quality and safety steps in place that are not there. There is the problem of people, who are explaining the process, feeling that they are being scrutinized by management and may not participate in a quality manner that is acceptable to the success of the project.
Are you and your business ready to directly invest a single person into a significant project position? Are you certain that there will not be any internal bickering, exaggeration, or padding on the processes being mapped? Lastly, business psychologists will point to the condition called Group Think, where people who are used to working together or have the same focus cannot see different perspectives of a problem because they are too close to each other and the situation? If you run into group think, your project will have omissions and will have little to no creativity or suggestions for improvement once the processes are mapped.
Now, take all of the above factors into consideration when contemplating how to implement a workflow process mapping project and factor in the family factor. If the business is a family business then there will be family feelings that will impact processes, potentially be hurt and skew perspectives. There will also possibly be infighting worse than any paranoid and bickering regular employee could cause. The answer to avoid this is to bring in an experience partner, a partner like Holt Marketing and Management Services.
Holt has over 25 years of experience helping small family businesses to regional corporations map processes in a non-bias, open, and experienced manner. We help employees focus on the process components that are needed, limiting infighting and posturing of both family members and workers who feel they are being scrutinized and possibly even may be punished by management. We keep the focus on the positive- making their work easier, safer, and they and the company more productive.
Contact us to learn more about how we can help your com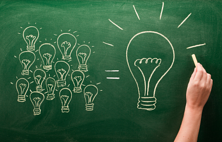 pany
Improve productivity and profitability
Avoid risk
And maybe even give you and your employees the ability to take vacation, by helping you map your business' processes and workflows for following now and for easy optimization and performance tracking later
Call 989-791-2475 x15 or contact us via the web.